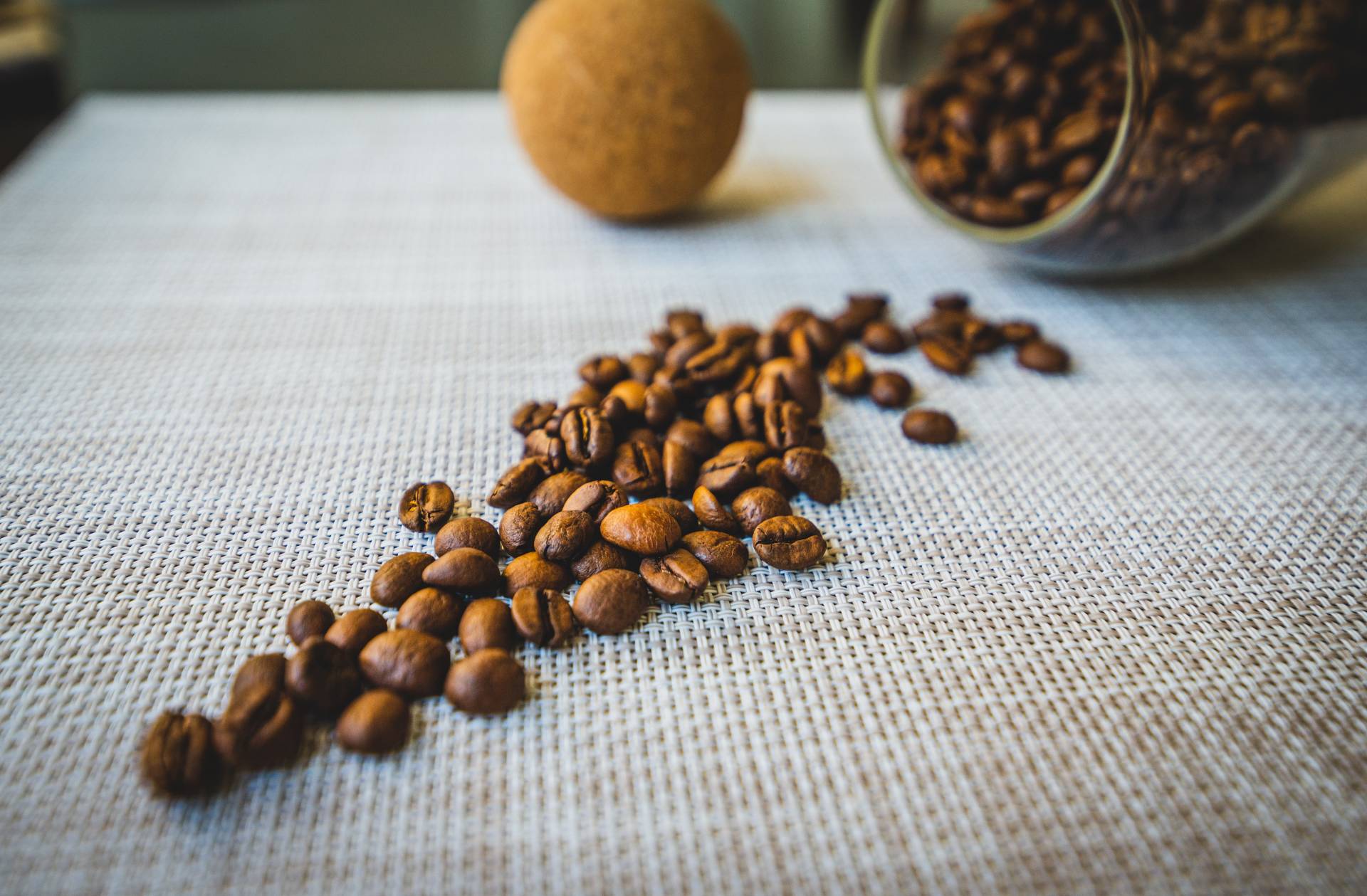 small batch organic coffee roaster
Fresh roasted, Organic Coffee

"Start Your Day Empowered"
Start Your Day Empowered!
Ever feel too tired in the morning to get out of bed and start your day? Do you drag your feet when starting your tasks at work? We know the feeling all too well. We also know the difference a good cup of freshly brewed organic coffee, or tea makes. Our fresh roasted organic coffee and hand-crafted organic tea not only help you start your day right, but also help you start your day empowered!
Sonrise Coffee Company is a family-owned coffee company based in Gordonville, PA that offers fresh roasted organic coffee and a variety of tea blends. Conventional coffee is among the most heavily chemically treated foods in the world, which is why Sonrise Coffee Company has committed to providing premium organic coffee as a healthier & better-tasting alternative to conventional coffee.
Sonrise Coffee Company also sells organic tea, using only whole ingredients. No artificial flavoring, coloring, or sweeteners are added. Give yourself the gift of freshly roasted organic coffee or tea so that you can start your day empowered. You can also make your coffee and tea brewing experience simpler by checking out our selection of brewing equipment.
Coffee & Tea Subscription
Enjoy the luxury of air-roasted, organic coffee in your own home on a continual basis! No need to wait in long lines at your local coffee shop while running the risk of being late to work. Give yourself the opportunity to start your day empowered by subscribing to receive your supply of organic coffee and organic tea. We want to put you in control of how you start your day, so start it with a rich, elegant, superior taste of our organic coffee or tea that will leave you starting your day empowered!
What Makes Our Coffee Special?
Small Batch Roasting
We roast our coffee in small batches to ensure you receive premium quality coffee. Contrary to roasting in large batches, roasting in small batches allows for us to maintain a level of control in the roasting process that enables us to bring out the most flavor and aroma in your coffee.
Air Roasted Coffee
We air roast our coffee in order to preserve its natural, bold flavor. Unlike traditional drum roasting, air roasted coffee forces out bean chaff that would otherwise burn into the beans, therefore, compromising the coffee flavor. Air roasted beans also go through a continual circulation making for an even roast.
Roast to Order
Our coffee beans are roasted to order to provide you with fresh coffee. Fresh roasted coffee minimizes the time for the oil of the bean (which contains the coffee flavor) to evaporate, therefore allowing for a more superior flavor compared to an already roasted coffee that has been sitting in a package for months. Fresh roasted coffee is packed with nutrients and antioxidants.
Subscribe To Our Newsletter
We value your feedback and we desire to keep you informed on upcoming discounts, events, and other ways you can stay connected with us. Please subscribe to our monthly newsletter and receive 10% off your first order.
The coffee was wonderful!
The coffee was wonderful!
Mary Lantz
Sunrise Blend
It is very fresh and delicious coffee. The contents stay fresh in the sealed foil packs. Delivery was quick and very convenient.
Adriene I.
Great product, fast shipping
Great product, fast shipping
Paul S.
Excellent flavor
I have trouble drinking coffee because it causes acid reflux. I drank several cups of this smooth coffee and had no trouble! I'm a very happy customer!
Amanda H.
First time trying this roast
First time trying this roast, but as always I was delighted with the smooth,rich flavor! Highly recommend if you like a delicious,medium roast coffee!
Mark Kay Stoltzfoos
The best tasting coffee around!
Since we started purchasing this coffee, all the other we had been drinking tastes bitter. We love your coffee!!
Norman G.
Excellent coffee. Highly recommend it!
Excellent coffee. Highly recommend it!
Carrie K.
Great Coffee
Great people! Great Coffee!
Brandon Simmons
Good Coffee
The only coffee at my shop we can all agree on!
Jake Moyer
Amazing Tasting Coffee
Amazing Tasting Coffee. Freshly roasted every time
Gideon King
Quality Beans
A great local roaster. Quality beans with an even roast every time.
David Glick
Amazing Coffee
This place has amazing coffee and their lattes are the best! Totally recommend this place! Awesome people too!
Meaghan Rohrer
---
It is of the Lord's mercies that we are not consumed, because His compassions fail not.
They are new every morning: great is thy faithfulness.

Lamentations 3:22-23